Your Partner For Your Vision Care Needs
If you're on the lookout for eye specialists who can perform top-quality and comprehensive eye exams for you and your family, look no further than Progressive Eye Care. We take the time to get to know you, your vision needs, and your eye care history. Our doctors are here to provide you with an outstanding eye care you deserve. We empower our patients by allowing them to fully participate with their optometric health care by considering all their needs and request, while ensuring that we provide the best option for their vision concerns.
What Happens During a Comprehensive Eye Exam?
A comprehensive eye exam procedure begins with your optometrist asking you about your medical history and finding out more about any vision issues you may be having. They will then give series of tests that evaluate different aspects of your vision and eye function. The types and numbers of tests to be completed may differ, depending on your medical history, risk of developing eye disease, age, and the results of previous eye examinations.
North Las Vegas
1513 W Craig Rd
Las Vegas, NV
89032
Boca Park
740 S Rampart Blvd, Suite 6
Las Vegas, NV
89145
Blue Diamond
4100 Blue Diamond Rd
Las Vegas, NV
89139
Wednesday
10:00am - 7:00pm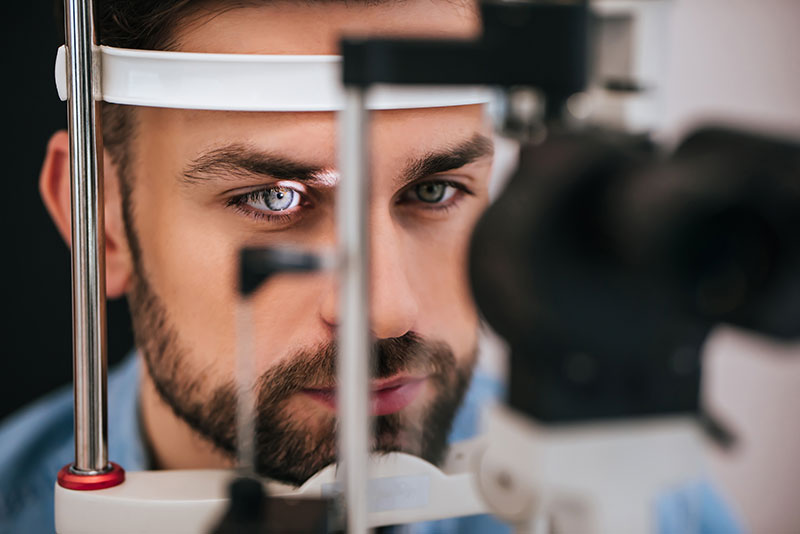 Here are some of the tests included in our comprehensive eye exam in Greater Las Vegas:
Visual acuity tests
Visual field test
Color blindness test
Cover test
Glaucoma test
Stereopsis test
Retinoscopy
Refraction
Autorefractors and aberrometers
Slit-lamp exam
Ocular motility testing
Pupil dilation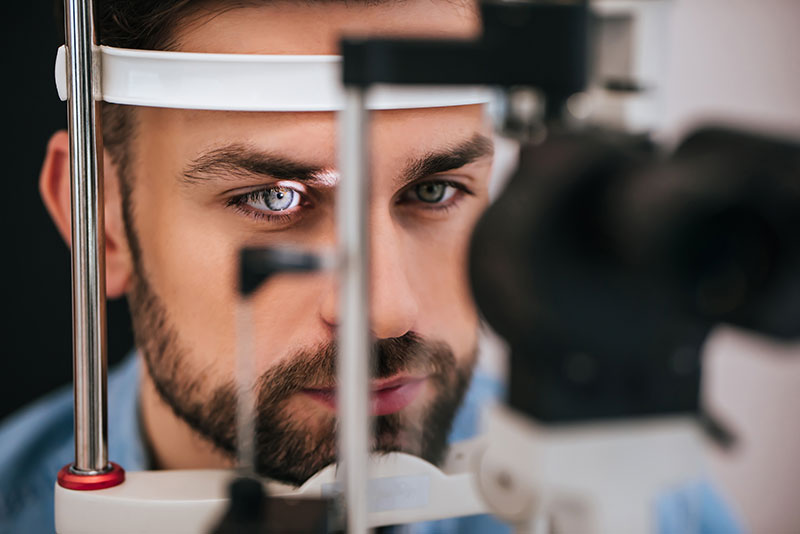 Get Your Eyes Tested by a Professional
Progressive Eye Care recommends annual eye exams for most patients. This an important first step towards identifying and diagnosing your current vision problems, allowing us to spot possible eye diseases early on. Getting an eye exam on a regular basis is paramount to maintaining healthy vision. Not only does it ensure that you're updated on your corrective lens prescription, but it also gives your optometrist a precise picture of your present visual health.
Comprehensive Eye Services for Your Entire Family
The team at Progressive Eyecare is proud to offer a full array of family eye care services. No matter if the members of your family are five years old, over 80, or anywhere in-between, our doctors and support staff have the training, experience, and state-of-the-art medical equipment to help you and yours all see your very best.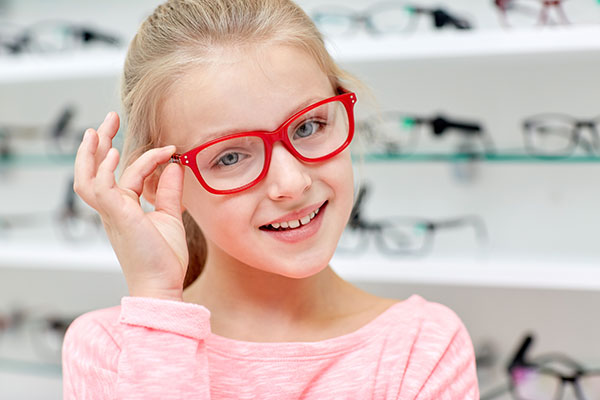 Vision Care for Kids and Teens
Did you know that 80% of all learning during your child's first 12 years comes through vision? Scheduling an annual back-to-school eye exam for your child is critical—not only for developing a baseline for comparison in the future, but also ensuring that he or she can keep up in school year after year.
Progressive Eyecare can help your child select eyewear that is not only age-appropriate, but that he or she will also feel comfortable wearing, including:
Eyeglasses
Contact lenses
Sports eyewear
Prescription sunglasses
Eye Care for Seniors
Seniors have specific eye care needs, as aging eyes tend to experience a general decrease in performance. Some age-related vision issues are fairly benign in nature. Others, like glaucoma, diabetic retinopathy, and macular degeneration can have a more substantial impact on overall quality of life.
Schedule an Appointment Today
As always, we provide the highest standard of eye care using state of the art optical testing equipment and facilities. Our eye doctors and staff are dedicated to providing a personalized eye care experience matched with a welcoming and keen attention to your eye care needs.
We have three offices across metro Las Vegas. Come and find the place that is right for your needs!