AccuExam: State-of-the-Art Technology With a Personalized Touch
Regular eye exams are important in ensuring you have healthy vision, whatever your age is. Only expert optometrists can assess your eye's health and provide the proper treatment if you have any condition.
At Progressive Eyecare, we always want to give you precise results for your vision exams. This is why we partnered with LensCrafters in providing AccuExam. This advanced digital eye exam combines technology with a personalized touch.
How It Works
AccuExam works by using advanced equipment to map the unique fingerprint of your eyes. This helps us understand the current state of your vision health. Our optometrist will assess eye health and look for signs of different conditions such as macular degeneration, diabetes, and cataracts. This way, we can suggest proper treatment to prevent your condition from worsening.
With AccuExam, we can help correct common night vision problems such as incoming headlights, starbursts, and glare. Together, we'll review the results with you by viewing advanced digital images of your eye. Afterward, our optometrist will recommend a digitally precise prescription glasses. We will advise you about eyewear and lenses customized according to your lifestyle. We'll also educate you on how you can protect your vision for the long term.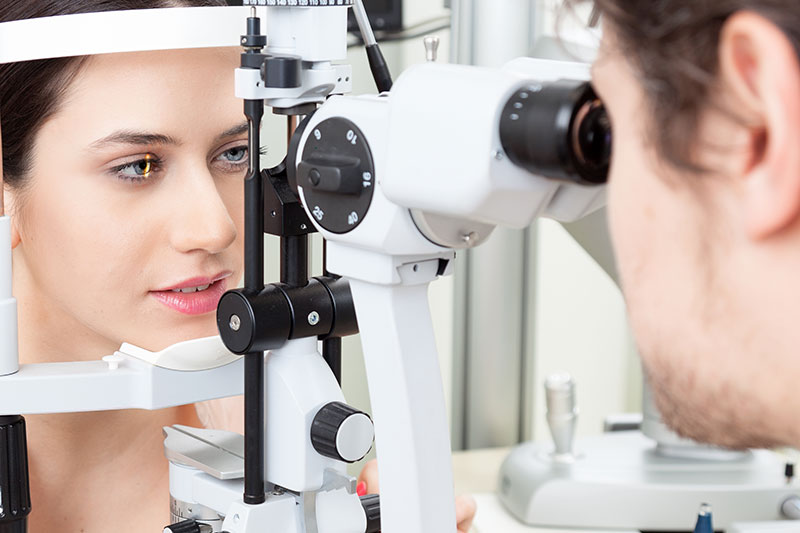 Schedule Your Appointment Today
With a healthy vision, you'll no longer experience difficulty in doing everyday tasks whatever the time of day. At Progressive Eyecare, we take care of patients of all ages, from children to seniors. We provide both contact lenses and prescription glasses so you can find the best solution that fits your lifestyle.
We have three offices across metro Las Vegas. Come and find the place that is right for your needs!